Well, I'm really glad that I decided to do a prototype of what I planned on making for the Bag/Bucket swap. The pattern I bought had 3 sizes. My brain automatically went "make the biggest one!" Yeah, it's gargantuan. You could probably carry around a small child in it. But it's in these fabrics - so it'll go to my mom as part of her Christmas present. She loves Tink. No peeks though, because then it would give away part of the swap!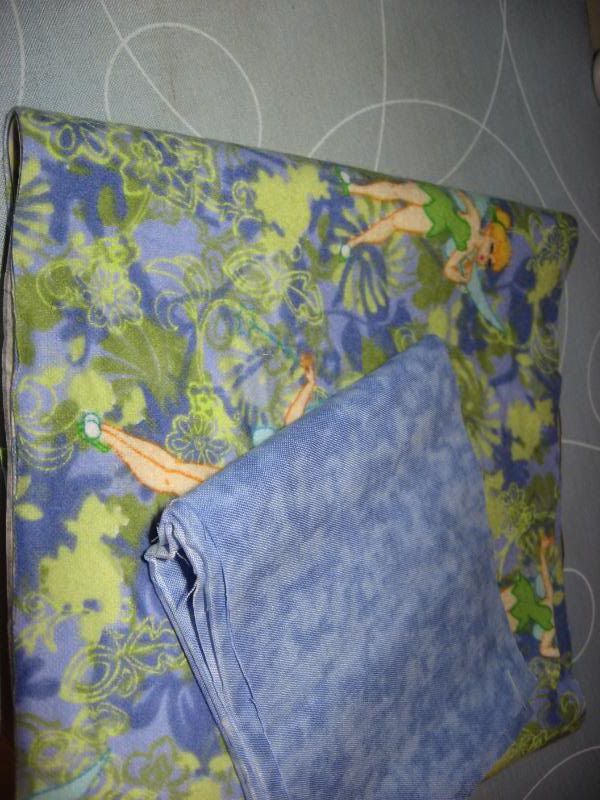 Here are the actual fabrics, or at least some of them, for the real bag that will be sent out. This was a challenge. I like graphic prints and jewel/dark colors and blues. Needless to say I had nothing in the fabric that I owned (which is pretty limited anyways) so I'm really hoping that the bag turns out well and that I did okay on fabric selection. I would feel so bad if she was disappointed.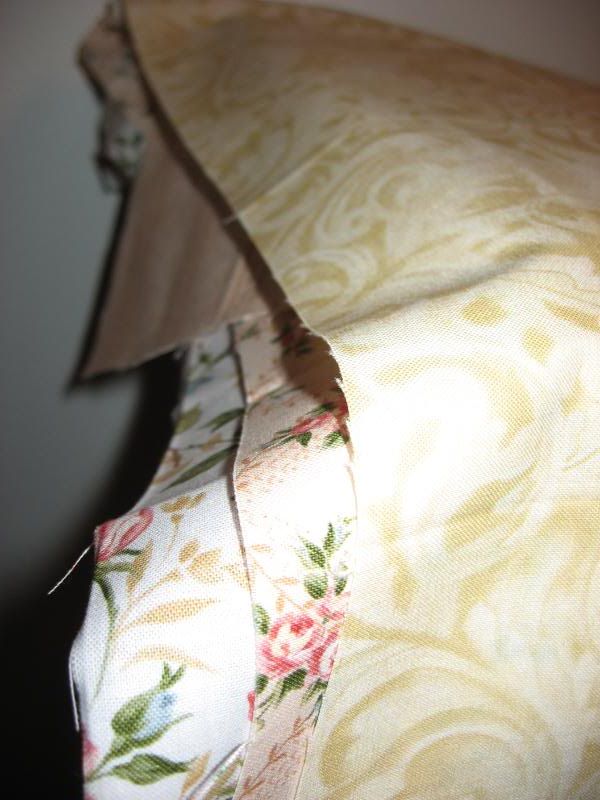 As I mentioned in the last post, life around here has been pretty crazy. Zoe seems to be able to amuse herself though - I had put a movie on pause and I'm sure you're all familiar with the bouncing DVD logo ... she climbed on top of the TV and tried to catch it. Naturally, I had to take a couple pictures, though I was laughing pretty hard.
So here's the tie in with the title. I am really feeling the itch to do something with my hair. Most of my life I've had it long. I cut it pretty short last year and now it's back at the just-past-the-shoulder length. So I'm doing what any logical blogger would do - solicit opinions from complete strangers. The first picture is last fall - fairly short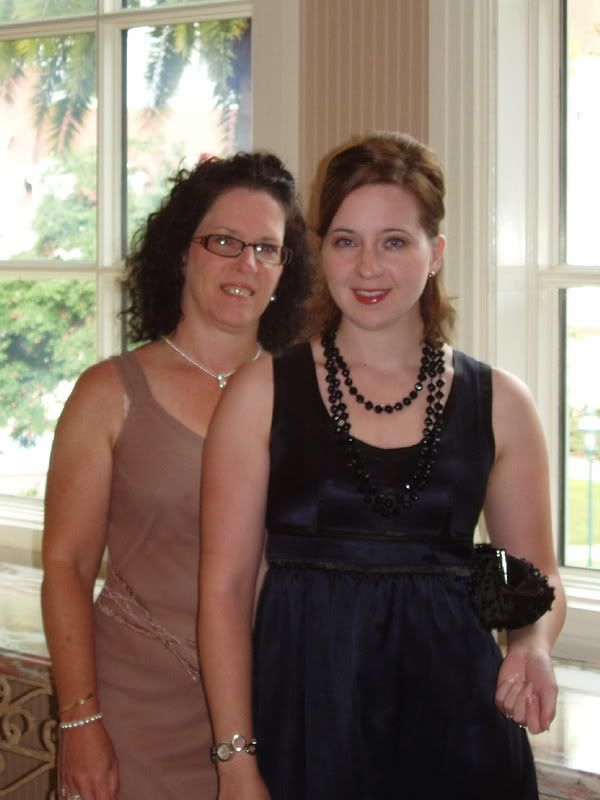 The next 2 pictures are from my senior year of undergrad (2005) when I had my hair pretty long.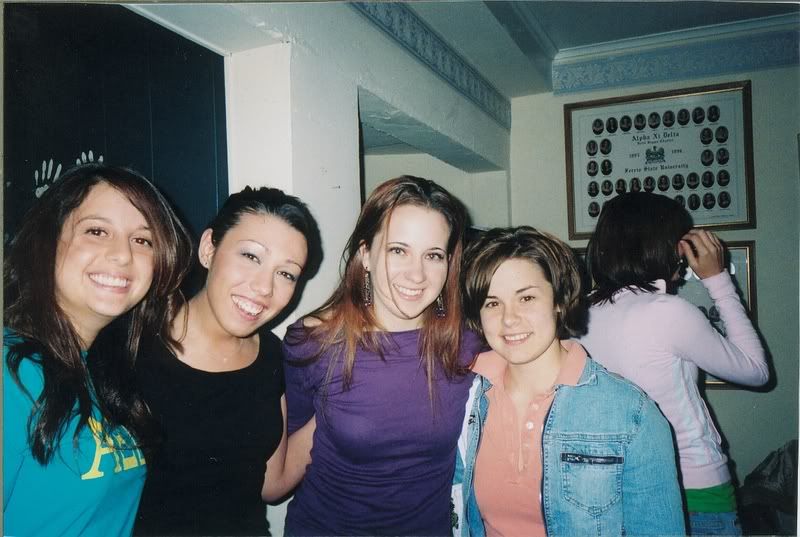 So what do you all think? I need to do something but can't decide what. My hair is naturally curly, so I need to figure out something that will look ok whether I straighten it or not.
So I guess that's about all that's going on around here. I've been trying to work on the Disney scrapbook a lot - so that's taken time away from sewing anything. Now I've got to focus on finishing up the bag swap and then putting together the top for my dad's Christmas quilt. All while I'm entering the busy season at work.
At least football starts soon .... my Colts play opening weekend!
Thanks for stopping by ...
Abby